Translation missing: en.ymm_app.searchbox_title
2 Pairs 9005+H11 High Low Beam Combo LED Headlight Bulbs T1 Series Top LEDs 70W 6000K Bright White
70W 7200lM (35W 3600LM per bulb) 6000K syncs with TOP CREE LED to monitor fan speed for optimal protection and performance.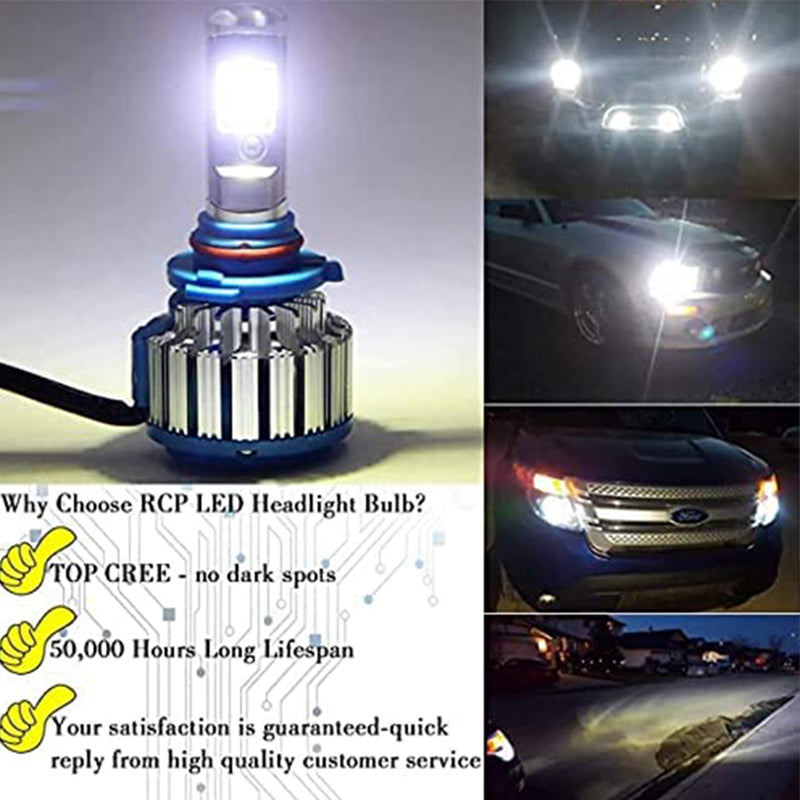 Work at High Temperature
-40-250 degrees (real high-temperature resistant cree lamp beads,metal aluminum heat conduction and own waterproof fan dissipate heat to prevent burning and explosion) Works Underwater: Rainproof driver, housing, and fan works even in extreme situations.
Energy Saving Turbo Bulbs
1. Built-in turbo fan, more efficient heat dissipation and longer service life
2.Direct replacement of the original lights, no damage to any parts, no need to add ballasts
3.Built-in driver and decoder, effective anti-interference, suitable for 99% of models
4.Provide a strong irradiation effect for the driver and increase the driving safety on the road
5.Using high-brightness LED lamp beads, the quality is more stable, the color temperature is constant, the bright spotlight does not block the line of sight
6. Easy to install, plug & play no relays - no wire cutting - usually in 15 minutes or less.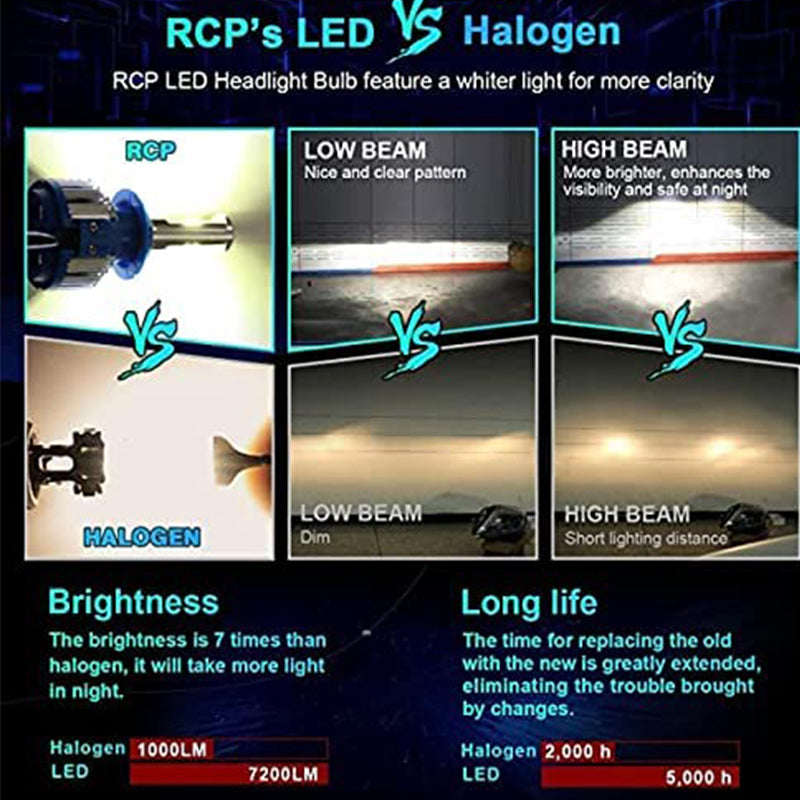 Details & Notes
Details
Specifications Type:
Color Temperature: 6000K
Light Color: Diamond White
Voltage: 12-24V
Wattage: 35W per bulb
Lumens: 3600LM per bulb
Suitable As: High and Low Beam Headlights
IP68 Waterproof
Plug and Play
Parcel Dimensions:  ‎16.8 x 10.6 x 4.7 cm; 230 Grams 
Package Included:
2 x T1 H11 LED headlight bulbs;
2 x T1 9005 LED headlight bulbs
Notes
FOR SOME SENSITIVE VEHICLES LIKE JEEP/ DODGE/ CHRYSLER, IT MAY REQUIRE TO ADD A RELAY IN ADDITION. (It is Not Recommended to install as Day Time Running Light)