Translation missing: en.ymm_app.searchbox_title
25W D8S Xenon HID Headlight Bulbs Replacement Lights Kits 4300K 6000K 8000K
There color temperature for you to choose and meet your needs for driving on the road. Every bulb is fully plug and play, allowing a quick and easy installation. Compatiable with both 25W and DC/AC HID ballast.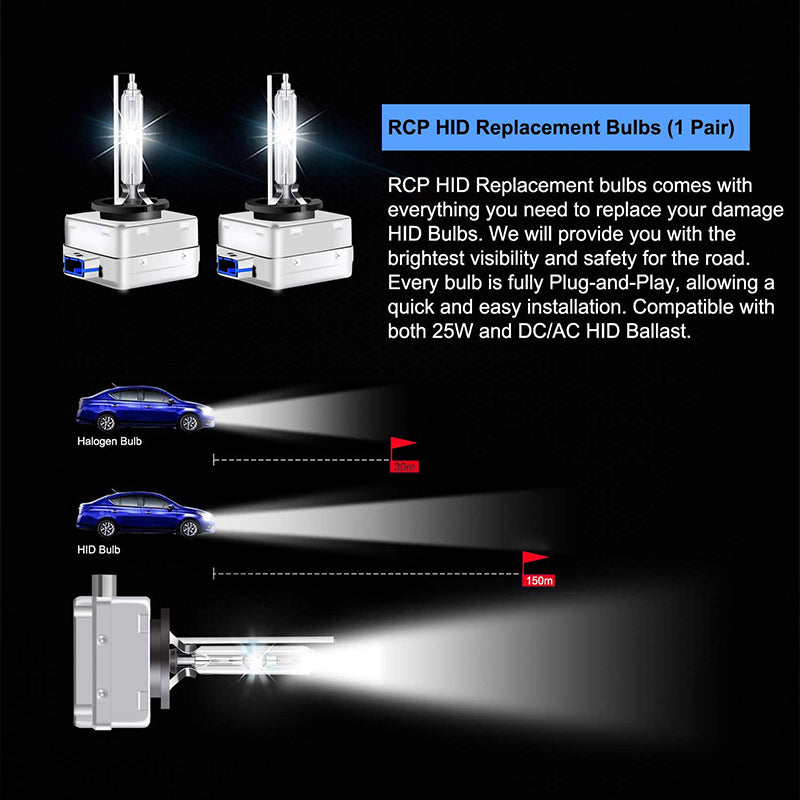 3 Times Brightness and Half Power Consumption
The light is bright and has three type, 4300k, 6000k and 8000k for you to choose. Fit for almost scenes.
HID is about 3500 lumen, the halogen lamp about 1000 lumen. D8S HID consumes approximately 25 watts, less than half the halogen lamps of 65 watts, reduce lots of load on the car battery.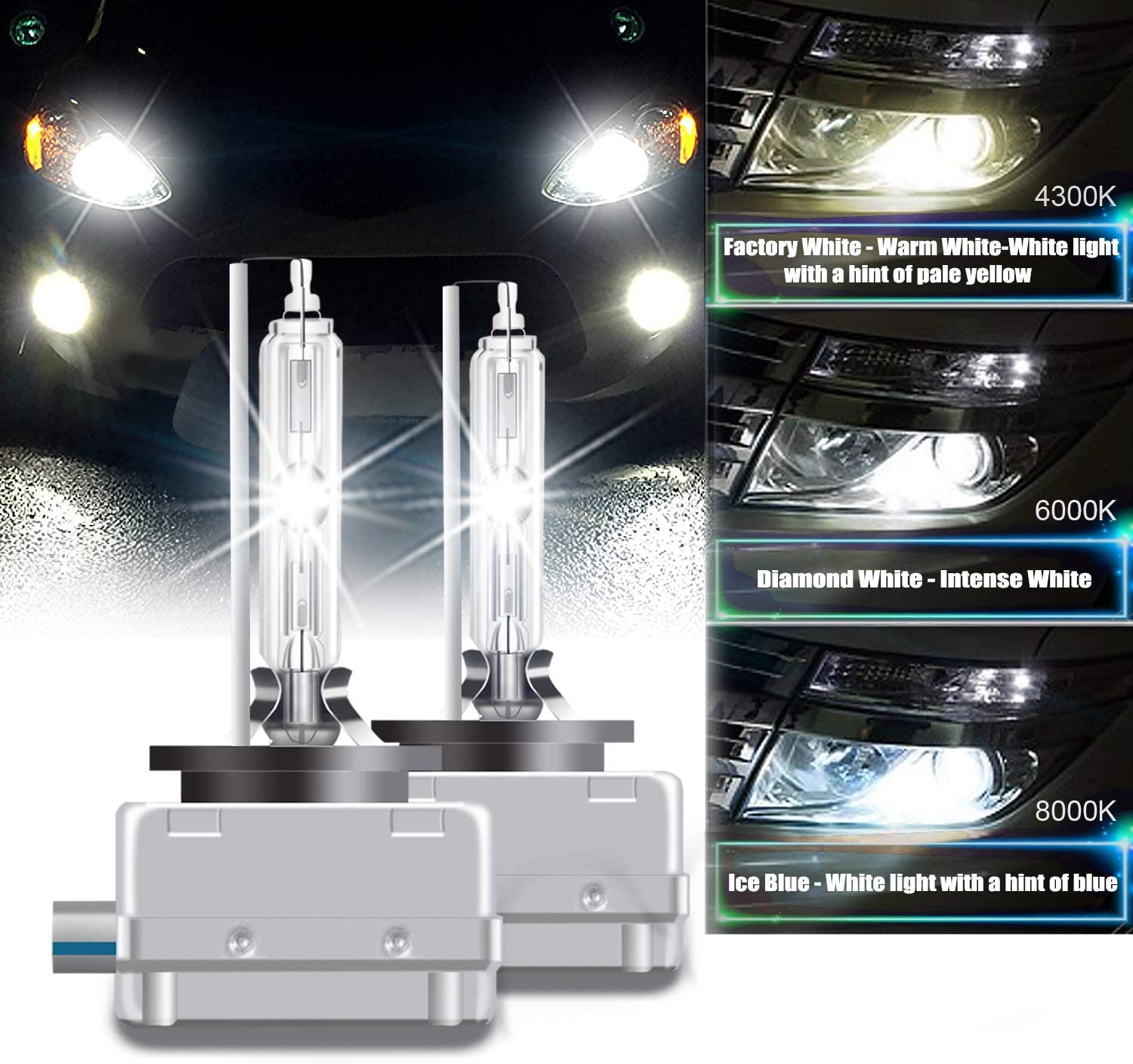 High Quality and Long Lifetime

Made by good quality and durable wires and materials, Waterproof, Oil-resistant, and Heat-resistant, Service lifetime more 2500 hours, 5 times than the halogen bulb.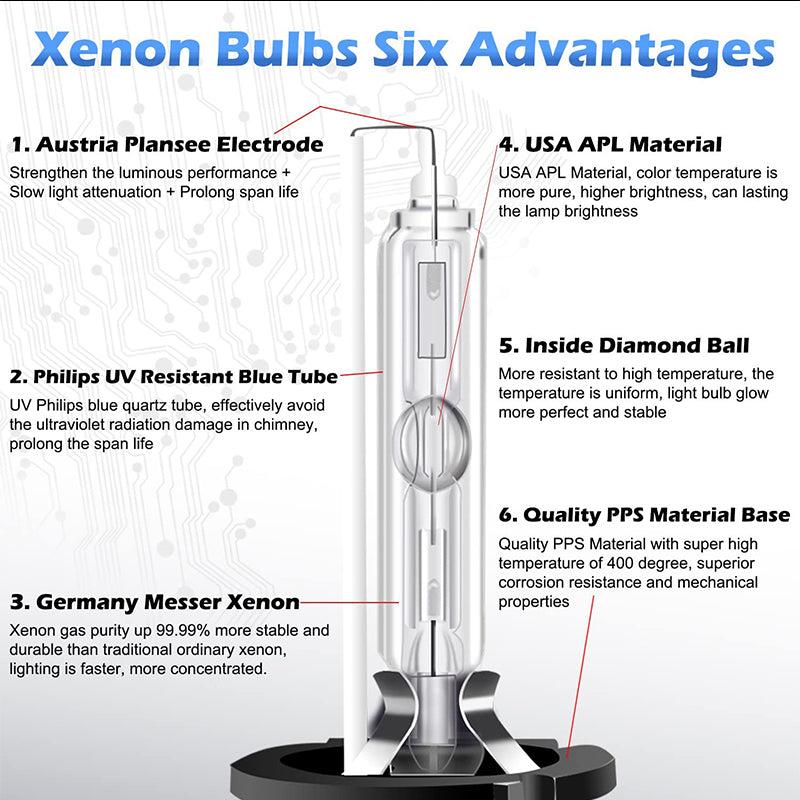 EASY INSTALLATION
1:1 mini size is suitable for most vehicles, more easier to install, no more modification on headlight housing or cover. All-IN-ONE design, no need to worry about how to hide the external drive and the external wires, install like factory stock bulbs.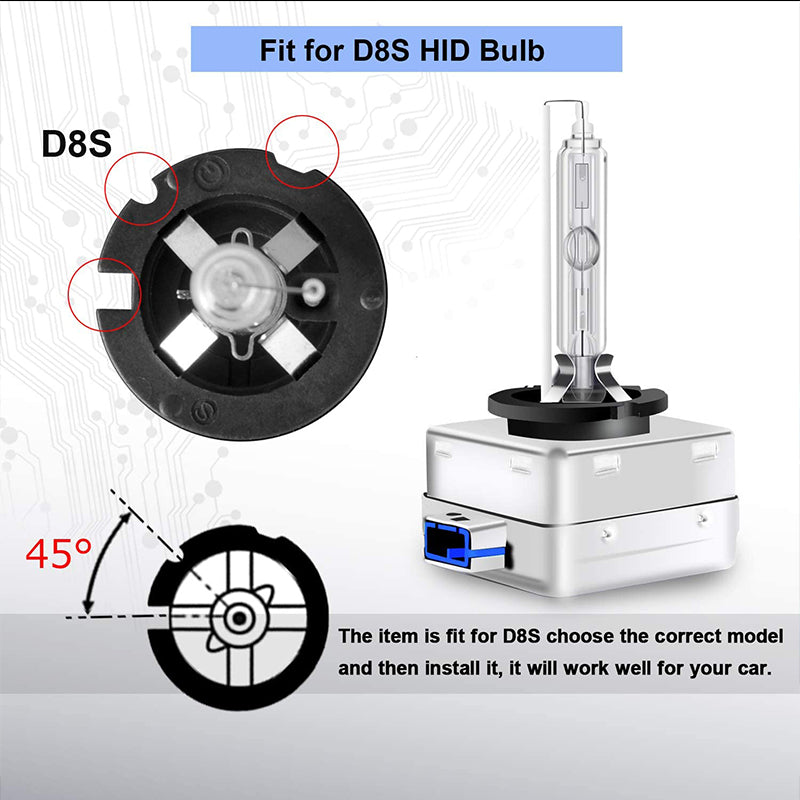 Details:
Brand: Winpower
Model: D8S
Power: 25w/bulb
Voltage: 42V
Color Temperature: 4300K, 6000K, 8000K
Brightness: 3500 Lumen/blub
Light Source Type: Xenon
Waterproof: IP68
Lifespan: ‎2500 Hours
Package Dimensions: 10.08 x 7.36 x 5.59 inches
Package included:
2pcs D8S 6000K Xenon HID Bulbs