Translation missing: en.ymm_app.searchbox_title
T1 9006 6000K LED Headlight Bulbs HB4 Fog Lamps Low Beam
Ultra bright and energy saving 9006 LED Turbo Headlight Bulbs with 70W per pair (35W per bulb) 

7200LM LED bright light. 6000K Cool White Lighting 200% brighter than Halogen headlights.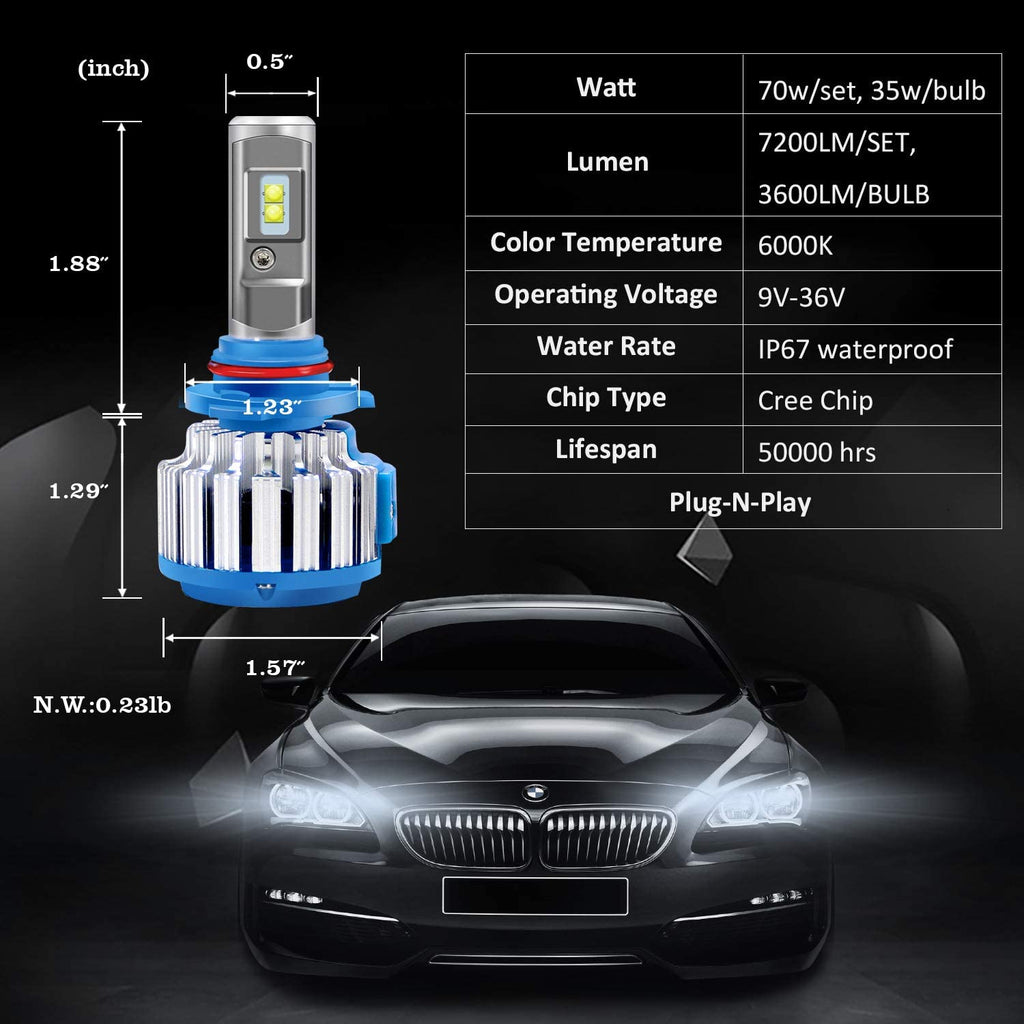 High Power Cree Chips

Top CREE LED chips have an expected lifespan of 50,000 hours, 12,000 RPM High-speed Turbo fan is employed to effectively control heat ensuring continuous full lumens output. Apply to High Beam, Low Beam headlamp, Fog light etc. WinPower ensure a perfect beam pattern without any dark spots or foggy light.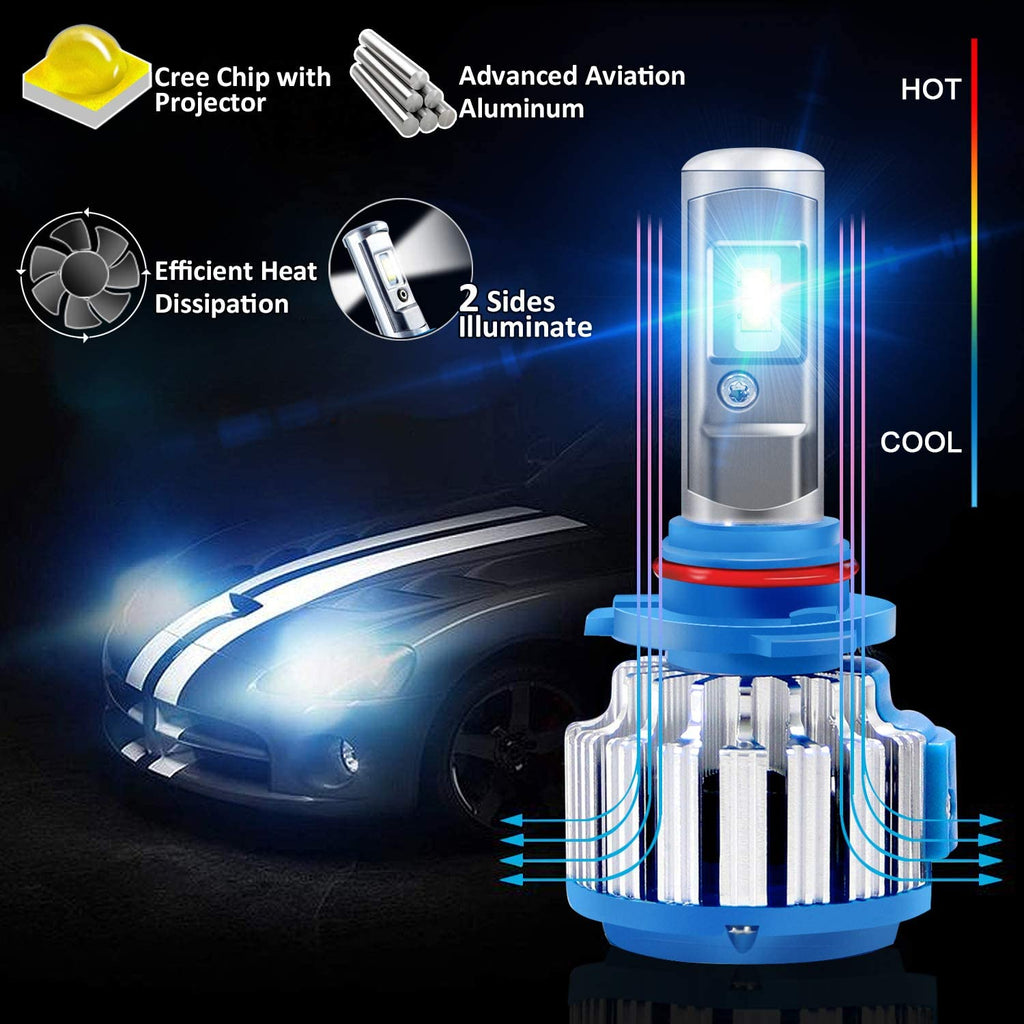 IP67 Waterproof Design

These 9006 LED headlights are all-in structure, heat resistant, water, dust and shock proof. The waterproof design make your drive more safely in rainy and extreme weather , ensure that the headlight can work in all kinds of weather and clearly light up the road.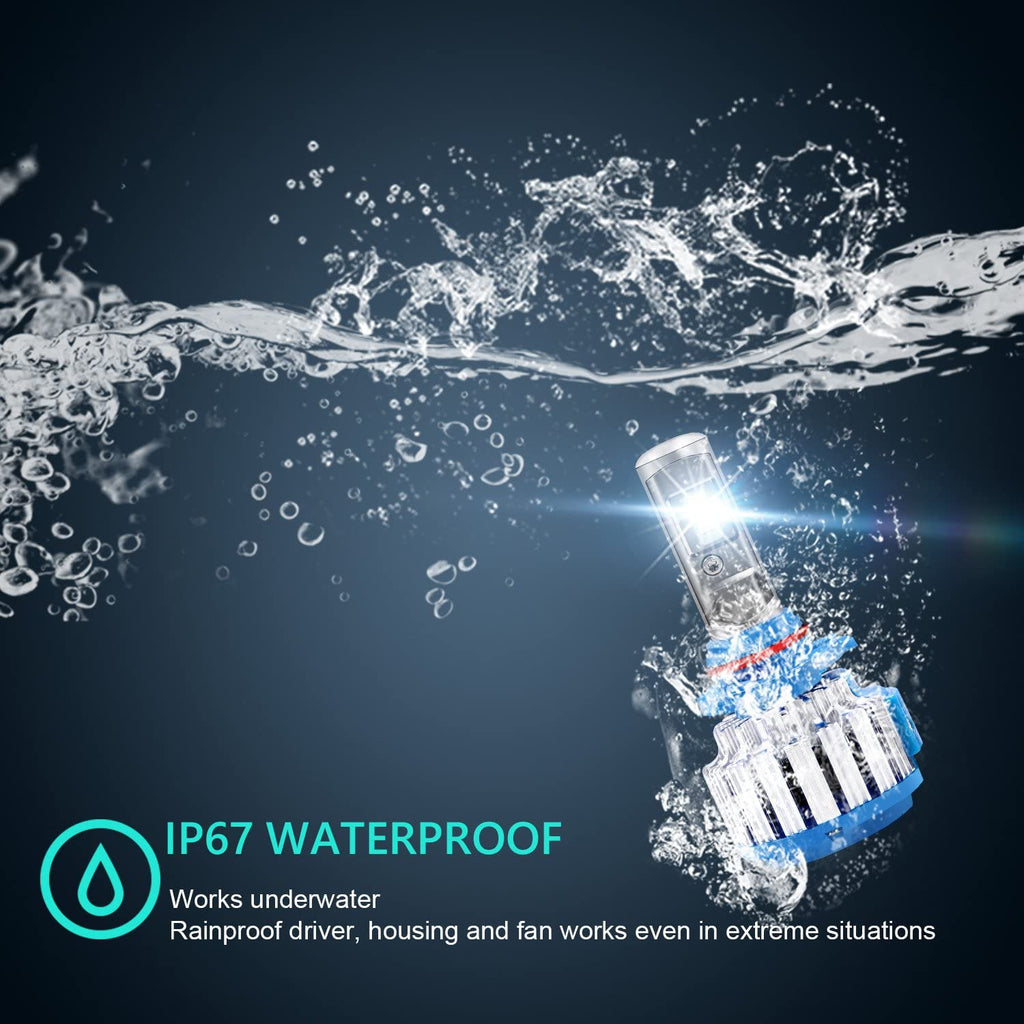 Easy Installation

Perfect replacement for HID & Halogen Lights. Just plug-N-play, no wire cutting. WinPower bulbs will fit into the same socket and connect to the same wiring connector as your original bulbs. For most of cars no modifications are necessary for installation. 


CanBus Ready

High precision constant current built-in CANbus and upgraded driver, work with 98% of vehicle's computers without any error, no OBC error, no flickering. Perfect for upgrading your original halogen bulb. (Dodge RAM may need to buy extra decoders to fix lightning disorder, blinking-off, error codes etc.)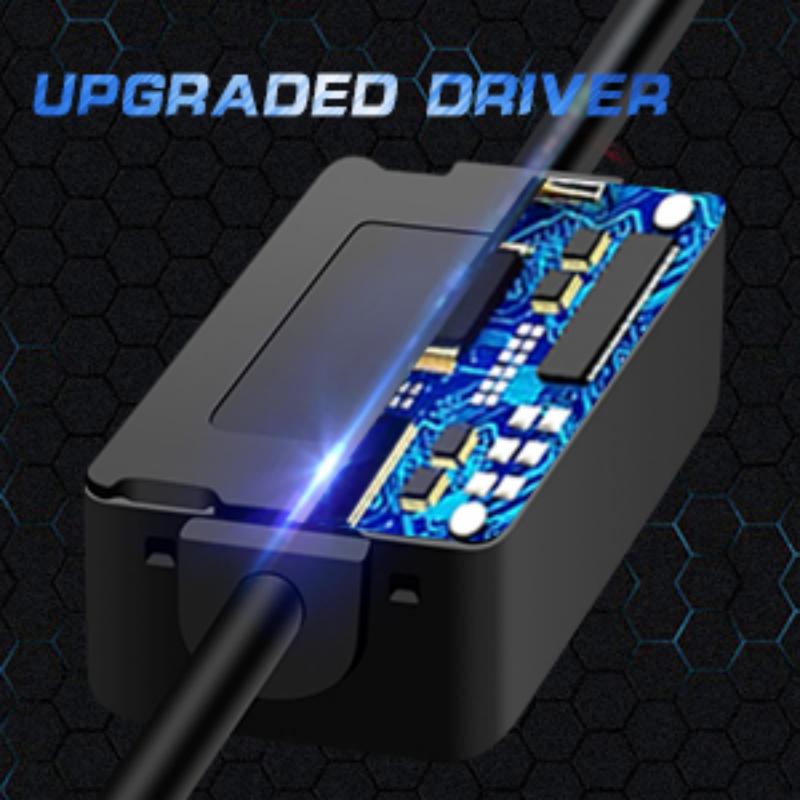 Specification:

Light Type: 9006/HB4
Certification: CE & Rohs
LED Type: CREE LED chips
Working Voltage: 12V
Waterproof Rate: IP67
Beam Angle: 360°
Installation: Plug and Play
Color Temperature: Cool White (6000K)
Luminous Flux: 3600LM x 2 / Total 7200LM
Life Span: Up to 50000 hours
Operating Temperature: -40℃ to +80℃
Cooling Method: High Speed Cooling System + Forced Cooling
Package Included: 2pcs 9006 LED Headlights Bulbs (T1)
Best choice
I hate to say it's perfect but it pretty much is. It's exactly what I was looking for. It came with both lights and wiring for both with adapter circuit already wired in.
I ordered this product in 9006 size. It came with both lights with proper mounting bracket, and a connecting wire with the circuit box to account for the reduced electrical usage. Installation was so easy that I didn't need instructions (always a selling point for men) the only complaint I would say was that it has long wires that kind of hang out and about unless you wrangle them with a zip tie or bailing wire
Headlights were very easy to install
Headlights were very easy to install. Just like changing a bulb. You need to mount the ballasts which are very compact and easy ti zip tie or foam two sided tape near the headlulight.
They are very bright, a huge improvement iver my original equipment and better that my Sylvania Ultrastars, which cost more than these. They are a nice color 6000k, which looks like modern OEM led headlights.
I only have about six hours on them, so cant yet say how long lived they will be, but if the product information is accurate, they will last a long time.
A HUGE value. Its a no-brainer
Very satisfied with the product
This led light are amazing they work perfectly on my traiblazer. They are very bright compare to the regular one this led does the job very bright it gives a blue color to it which is perfect. I plug them in with no problem it fits perfectly. Very satisfied with the purchase i will recommend this product to anyone who need some good quality led lights this are the one for you.
super bright.
These bulbs are awesome. Super bright, simple to install. If you have not read the install sheet, note that you MAY have to invert the connection to the stabilizer. My lights worked fine without the stabilizer and you connect them normally, but I had to reverse the polarity on the stabilizer when I introduced it in the mix. This is not intuitive because the clip is only on one side of the connection i.e. if you invert it the clips no longer hold the connection in place. No big deal just letting you know. These things made a huge difference in my nighttime vision and I recommend them to everyone.
For the money it is the best LED upgrade for your car
For the money it is the best LED upgrade for your car. They came with everything needed and installation was simple. I got some for my fog lights and they went in with no problem. The headlight on my Buick is slightly offset so I had to enlarge the opening, but after that they went right in. Nice and bright.